The Mechanics of Hitting II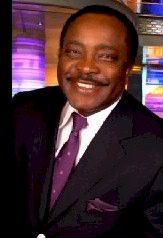 I want to clear up some misunderstandings over the issue of walks and OBP. I've gotten a lot of feedback from my recent posts, particularly the one written by me and HR. People are writing things like "Joe, you led the NL in walks four times! How can you say that walks aren't important?" Listen folks, I never said that walks aren't important. It depends on the situation and a player's role on his team. On the Reds, I was the table-setter for Bench and Perez. My job was to get on base any way I could so that those guys could drive me in. If I took a walk, my first thought was to figure out a way to steal second so that I could get into scoring position. In turn, Bench and Perez needed to find a way to get me home. That was their job. A lot of 4-5-6 hitters in the game today approach the plate thinking that if they take a walk, they've gotten on base and done their job. That's not true. I never saw Tony Perez approach the plate prepared to take a walk with men on base. You don't drive in 1650 runs during your career by taking walks with runners in scoring position. His job was to swing the bat and drive in runs.
That's what bugged me about the Hall of Fame discussion surrounding Perez a few years ago. He should have been in the Hall many years earlier, but a lot of writers looked at his stats retroactively and said "he wasn't a .300 hitter!" or "he didn't have a great OBP, he didn't walk enough!" Those guys weren't around to watch Tony play, because if they had been, they'd have known that hitting .300 wasn't his job. In his prime, Tony Perez was one of the most feared RBI men in baseball, and he retired in the all-time top 20 in RBI's. If that's not a Hall of Famer, I don't know what is.
Today, look at a player like Jason Giambi, who hits under .250 but walks a lot. The Yankees aren't paying Jason Giambi millions of dollars to take walks. It doesn't do the team any good for a guy like Giambi to take a walk because that leaves the bottom of the order with all the work of driving in the runs. If Giambi hits a home run, then he can jog around the bases and take his time. If he walks, then not only is he clogging up the bases due to being a slow runner, but he has to run hard once he's on base, and all that running can tire out a big man like Giambi over the course of the season. That's the sort of thing that HR and I were talking about.
So you see, folks, a player has to play to his strengths. On the pre-game show for the Sunday night game between the Mets and the Nationals, I said that Jose Reyes was key to the Mets' success this year. It didn't take long for us to get confirmation of that — nine innings, to be exact! Say what you want about his OBP, but without Reyes' speed, the Mets might not have won last night. If Reyes doesn't beat out that bunt in the 9th, then maybe the Nationals get out of the inning and Carlos Beltran never gets a chance to hit with runners on base and break the game wide open. Anyone else on his team would have been thrown out at first on that bunt play. Reyes played to his strengths and used his speed to help win the ballgame. That's what a ballplayer needs to do.
It's always great getting feedback on these blog posts, so if you have any other questions, send them in! And I'll see you next time.