Over and Dunn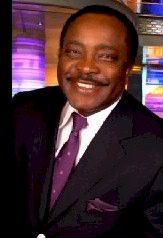 This weekend, during the E$PN Sunday Night Baseball game between the Reds and the Dodgers, I talked a bit about Adam Dunn. He's an interesting sort of hitter, because he's known for doing three things when he's at the plate. He either strikes out, walks, or hits a home run. I said that it was strange for a hitter with the type of eye Dunn has to strike out so much, and that maybe it'd be better for him to not take so many pitches and walk so much. Jon Miller mentioned that it's funny for me to talk about walks being a bad thing, given what I did in my career, and someone on the production staff told me that me & Adam Dunn are the only Reds in history to have 100 RBIs, 100 runs, and 100 walks in a season. I already talked about my feelings on walks in another post, so now I'm going to talk about hitting home runs, and how Adam Dunn could be a better hitter.
If you go up to the plate always looking for a pitch to hit out of the park, you're going to do what Adam Dunn does - strike out a lot, walk a lot, and hit some home runs. Adam Dunn hit 46 home runs last year, which is a lot. However, he only hit .266 for the year, which is a low average, and he also struck out 195 times. That's why he batted in the lower half of the Reds' order for most of the year. In 2003, this approach let Adam hit 27 home runs in only 116 games, but he struck out 126 times and only hit .215. That's not good hitting. When Adam Dunn makes contact, the ball jumps off his bat because of his strength and his quickness. However, as these numbers tell you, Adam Dunn doesn't always make contact, and that doesn't help anyone.
Some people might say that Barry Bonds does the same thing - he walks a lot, he strikes out, and he hits home runs. The thing with Barry Bonds is that he's a great hitter. He walks a lot because he's a great hitter, and when pitcher's make a mistake, he hits the ball a long way. Adam Dunn isn't Barry Bonds - he's still young, and doesn't have the reputation as being a good hitter like Barry does. That's why he has such a low batting average, and all those strikeouts. Pitchers know he's looking to hit home runs, so they don't pitch to him as carefully as they would to a Barry Bonds or a Derek Jeter. Pitchers are willing to risk Adam Dunn hitting home runs because that's all he does.
If Adam Dunn wants to become a superstar, and get treated with the same respect that Barry or Ted Williams got as hitters, then he should follow Barry's lead. Everyone knows that Barry Bonds is a student of the game, and takes advice and suggestions wherever he can get them. On a trip to Japan one off-season, Barry talked hitting with now-Cardinal shortstop David Eckstein. Eckstein is a short and small player, yet he's at the major league level, using his abilities to the fullest. Eckstein has a short, quick swing. He chokes up on the bat, and makes contact with the ball, and gets a lot of hits with this approach. This year, David Eckstein is playing the best baseball of his career, hitting over .300 and scoring lots of runs for St. Louis. Barry talked to Eckstein because he saw something in the way Eckstein approached hitting in an aggressive manner that could make him a better hitter. If Adam Dunn did the same thing, he could probably be one of the best hitters in baseball.