Diamond Notes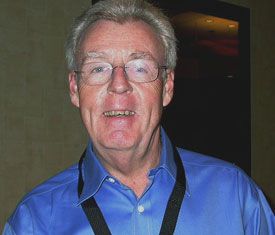 The Slugger's Strife: Rumors about the Reds trading misunderstood slugger Adam Dunn abound. Reports say they're looking for a Beckett / Wood starter type to solidify their rotation and turn the image of the team around. GM Dan O'Brien might have his work cut out for him, though: Dunn has twenty HRs, but only twice as many RBIs. Meanwhile, first baseman Sean Casey has only 3 home runs, and is behind Dunn in RBIs by only 5. And he didn't have his massage chair confiscated. Supporters say that cutting off Dunn's potential as a run producer to spite his high K totals (82 Ks in 248 at-bats this year).

One scout, however, doesn't believe the hype: "There's a reason he's batting low in the order. He's a total all-or-nothing guy, and playing in the Great American Small Park only makes him look like a real hitter. The way the Reds have handled Dunn is probably the only thing they've done right this year." The Red Sox are rumored to be involved in negotiations with the Reds (as are most major league teams), but the one thing the up-and-coming Sox farm system doesn't have is the type of pitching prospects the Reds desire and need, aside from the untouchable Jon Papelbon. At the very least, Cincinatti looking for the type of arm that can complement Brandon Claussen, who's rising to the challenge of being the ace with Paul Wilson on the DL.

The Red Sox, meanwhile, might be looking to address their first base issues. With Kevin Millar due to leave (and eagerly paving his way out the door) and no big boppers in Pawtucket or Portland, Theo Epstein is scouring the minor league rosters of some clubs for possible replacements. The names mentioned in rumors offered in published reports, though - Texas' Adrian Gonzalez, Arizona's Conor Jackson, Anaheim's Casey Kotchmann - might be out of reach for what the Red Sox are willing to offer. Supposedly, overtures to Joe Garagiola Jr. regarding Jackson were met with derisive laughter and a stream of profanity that should earn him a memo from The Resistance any day now. After the lackluster results of the Schilling trade, and especially in light of Casey Fossum coming into his own in Tampa Bay, I don't blame him. (More on The Resistance in the next item.)

With Prince Fielder's successful cup of coffee during interleague play this past week, Milwaukee's Lyle Overbay might be more expendable than previously thought. However, this isn't the Milwaukee team that gave players like Geoff Jenkins way too much money for way too long - it would take a blockbuster deal (probably involving Hanley Ramirez, Papelbon, and even Kelly Shoppach) to get Overbay's gap-power stroke in red and white. But consider this: Overbay hit 51 doubles last year. Imagine him playing pepper off of the Green Monster for half a season. And then try to get your work done.


God, Sometimes You Just Don't Come Through: Brett Myers' poor performance this past weekend against the Red Sox in Philadelphia might have more impact than in the boxscores and standings. Christian conservative activist group The Resistance, getting headlines for protesting Jessica Simpson's latest video, is now aiming their holy water super-soakers at the national pasttime, in particular highlights of Manny Ramirez's 4th inning grand slam against Myers. The home run looked like a routine fly ball to right field, but the heat and the Coors Lite aspects of the Phillie's horrible new home conspired to give players and fans a case of indigestion. Manny trotted towards first as if the out was assumed. Bobby Abreu coasted towards the wall thinking he had the ball in his sights. And, as replays showed, Myers watched as the ball continued to carry towards the stands, and voiced his dissatisfaction using some language your mother shouldn't know. It doesn't take 20/20 vision to watch Myers talk to himself and realize what he was saying (or shouting). And that's what The Resistance is afraid of.

In a press release sent to various reporters and news outlets, The Resistance expressed displeasure at the constant airing of Myers' silent but deadly outburst. "For a sport that trumpets its ties with American and Christian values, it is disappointing that broadcasters decide to focus on shameful acts of vulgarity and profanity, especially on the Sabbath." The press release continues on this tact, berating MLB and its partners for offering such "pornographic filth" and "homoerotic propoganda, such as chest bumps and hand pats to the posterior" to its viewing audience, and vows to urge advertisers and sponsors to pull out their advertising dollars. "It is a shame such a beautiful sport is in the hands of such irresponsible stewards." The Commissioner's office has yet to make an official statement regarding this issue. Curt Schilling and Trot Nixon were also unavailable for comment. When told this story, Todd Jones was reportedly happy with this press release, once someone translated the release into Moron. And inboxes across the world eagerly await a statement regarding Kenny Rogers and his dislike for photographic equipment.


What The World Needs Now Is Another Foulke Zinger: A recent column suggests that Red Sox players are fed up with Keith Foulke's lackluster performance this year, pointing to comments that suggest Foulke is less interested in punching out hitters and more interested in punching the clock (and getting free trucks). Foulke allowed 5 runs on Tuesday, including a grand slam to the Indians' Travis Hafner. It was his first blown save in over a month. Boston.com columnist Eric Wilbur's column for June 29th takes Foulke to task for avoiding media scrutiny and secrecy, and offers this as evidence that his teammates are fed up: "After allowing a grand slam to Travis Hafner in the top of the ninth inning, Foulke's defeated teammates were so inclined to help him wriggle out of his latest disaster that it took all of three pitches for Cleveland closer Bob Wickman to retire Jay Payton, Bill Mueller, and Mark Bellhorn on a trio of consecutive ground balls in the bottom of the inning."

"That's garbage," says one Red Sox player. "That's such garbage. No wonder Foulkie doesn't want to talk to anyone. We're all here to win ballgames. You leave that personal stuff in your diary. That stuff happens - you're looking for a good pitch to hit, and sometimes it's the first pitch, and sometimes you ground out. I bet that guy didn't say jack when we picked up Foulkie in that A's series." Says another Sox idiot: "Y'know, man, we're just here to support each other and win ballgames. And everyone struggles. It's the way things go, y'know? Y'know, we've all had times where we can't make pitches when we need to or get hits when we need to or get outs when we need to, and it doesn't help that folks are out there shouting all the time about how we stink. We just gotta stick together, and we'll come through this OK." Foulke has allowed runs in 11 of his 35 appearances this year, 25 runs in total. All of last year, Foulke only allowed 22 runs. Still, Tito is quick to say that Foulke is the closer for the time being. But when the Red Sox had a 5-2 lead in the 9th inning of Wednesday's game, they turned to Mike Timlin, this year's bullpen stopper, pitching this year the way Foulke pitched last year. A day off, or a sign of things to come?

Of note: one of the heroes of Thursday's game? Mark Bellhorn, no stranger to wrong-headed controversy or abuse. Folks continue to kick him when he's up or down, but after last year's performance, people should just be happy with his 20 HRs, his 80+ walks, and leave well enough alone.


I Want To Bite The Hand That Feeds Me: So what is The Nation (Red Sox, that is) to make of Pedro Martinez's resurgence? Last year was an off year for Pedro, which meant it was a year most pitchers would kill for (3.90 ERA, 1.17 WHIP, .238 BAA). But then the Red Sox slighted Pedro with their 3 year offer, and Pedro has spent the first 3 months of the season returning the slight. Clearly pitching in Flushing has unclogged whatever gummed up Pedro's works last year (2.72 ERA, 0.80 WHIP, .174 BAA). And clearly the Red Sox have a penchant for spurning would-be Hall of Famers when they are seemingly spent. It was over 9 years ago, during a different Red Sox era, when then-GM Dan Duquette publicly lambasted an erstwhile stopper for his lackluster performances over the previous two years. And Duquette had the gall to suggest that the 34-year-old Roger Clemens was on his way out of the league. That was 132 wins and 4 Cy Young Awards ago. Guess how old Pedro is?


Freedom's Just Another Word: A partial list of pitchers with 7 or more losses - Barry Zito, Jeff Weaver, Danny Haren, Roy Oswalt, Jake Westbrook, Zack Greinke, Derek Lowe, Ted Lilly, Jon Lieber, Kip Wells, Vincente Padilla. Not a bad group, are they? However, only Lieber and Oswalt have records above .500. And Oswalt has gotten the decision in every start he's made - he's 10-7. Defending AL Cy Young winner Johan Santana is only 2 losses away from matching his entire loss total from last year (6). And the NL winner? Only 1 loss away is Roger Clemens, despite having numbers (1.50 ERA, 0.94 WHIP, .182 BAA) that put last year's award-worthy totals to shame. Fine wine, meet your match.