Well Done RBIs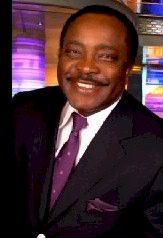 As you know, one of the bigger stories this past week was Alex Rodriguez. On Tuesday night, he hit three home runs and drove in ten runs. That performance but A-Rod near the top of the RBI charts in the majors - he has 26 going into tonight's game, only one less than Cubs first baseman Derrek Lee. A-Rod also has 8 home runs, which is #1 in all of baseball. While Alex's hot start might signal a return to his days as a Ranger superstar, those numbers are misleading.
Out of all those home runs and RBIs Alex has, most of them have come in two games - 2 HR and 6 RBI against Tampa Bay (in the 19-8 blowout following George Steinbrenner's inspiring speech to his players), and the 3 HR, 10 RBI performance against the Angels. In the other 20 games, Alex only has 3 HRs, and 10 RBIs.
As a second place hitter, those numbers are OK. Your job in the 2 hole is to move runners over and get on base for the heart of the order. Someone like Jay Bell was the perfect #2 hitter - he moved runners over with groundouts and sacrifice bunts, and he could swing the bat, too.
Joe Torre moved Alex to the #5 spot recently, which is an RBI hole. Your responsibility there is to drive in runs. Averaging 1 RBI every 2 games isn't going to get it done, especially when you have guys like Tony Womack and Bernie Williams always getting on base for you.
Someone once told me a famous quote: "Consistency is a little hobgoblin." I don't think that's true at all, especially when it comes to driving in runs. Ken Singleton, from the YES Network, pointed out that consistency is a key when it comes to RBIs, and I agree. You want guys in your cleanup and 5th spots to have the ability to get runners in from 2nd and 3rd on a consistent basis. It doesn't do your team any good when you drive in 10 runs one night, and then drive in 2 for the rest of the week. That's going to cost you some wins. Get a guy that can spread those 10 RBIs over an entire series, and he'll win you a lot of games with his bat.
That's why I don't think Alex Rodriguez is really back to doing what he's capable of. New York is a tough place to play, and after last year's postseason, Alex is still trying to get a handle on things and justify his salary. If he can learn to be more consistent, though, he'll be helping out the Yankees in the long run.