On Pitching, Winning, and Billy Beane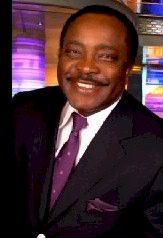 ZEROES FOR HEROES
Folks that still think there's a problem with steroids in baseball need to look at what happened Tuesday night. There was a lot of great pitching, including six shutouts. Rookie pitcher Sergio Mitre pitched a complete game five-hitter against a tough Marlin lineup. Like Dusty Baker said, Mitre's just a little pony compared to thoroughbred horses like Mark Prior and Kerry Wood, but starts like this can turn him into a horse, too. A struggling David Wells and the struggling Red Sox bullpen held a struggling Cincinnatti squad to only one hit. Clearly it's not a good year to be wearing red, unless you're in Washington or St. Louis or Philadelphia or Los Angeles of Anaheim. Mike Mussina returned to form in blanking the Pirates 9-0, signaling that it's never smart to count out the New York Yankees. New Brewer Tomo Ohka pitched a great game in his first start, shutting down Tampa Bay - if he pitched like that, he might still be on a first place team. (More about Washington later on.) Cris Carpenter stuck it to his former team, blanking the Blue Jays. And, finally, the Oakland A's catch a lucky break, with Joe Blanton and the bullpen limiting the New York Mets to 4 hits and zero runs. For at least one night, Billy Beane's Moneyball was a winner.
The fact that all these shutouts happened during interleague play is a sign that steroid use is a thing of the past. If all these shutouts only happened in one league, people could say that only one league was clean. With both leagues posting zeroes, though, people can't say that. The last few years featured lots of hitters hitting lots of homeruns and ruining baseball for fans of all ages. This year, Bud Selig's crackdown on illegal substance abuse has helped return baseball to its roots of great pitching and low-scoring games. When I was a player, hitting a home run was a special event. People cheered when someone went deep. However, with players like Jason Giambi and Marvin Bernard using creams and medicine and other scientific cheats to make themselves stronger and better than regular athletes, these special moments disappeared, and baseball's popularity began to dim. Days like Tuesday, though, show that baseball is on its way back to being the greatest sport in the world.
SENATORS VOTE YES FOR FIRST
Tuesday night, the Senators showed people that doubted them that they are for real. With smarts and with guts, they beat a tough Los Angeles of Anaheim Angels team, 6-3. Frank Robinson, one of the best people to ever be involved with the game of baseball, caught Angel reliever Brendan Donnelly using pinetar in his glove while pitching. Donnelly was tossed because of Frank's sharp eye, and a fight broke out because of it. Angel manager Mike Scoscia and Frank Robinson got into an argument, and players ran onto the field to defend their skippers. A sign that times have changed for Washington is what Jose Guillen did during the fight. Jose got so worked up during the fight that teammates and coaches had to restrain him. Later in the game, Jose hit a two-run homer that tied the game. Jose's passion for winning is a trademark of Frank Robinson's managerial greatness, and also a sign that the Senators are in first place.
I'm glad to see Jim Bowden's getting another chance to be a general manager. In Cincinnatti, he was put in a tough position, having to cut payroll and trade away great players like Aaron Boone in order to make the owner happy. Now, under the supervision of Major League Baseball, Bowden has made the team he wants to make. And Frank Robinson is the guy that can take this team and make it win. Frank has brought the same even-handed temper that made him a great disciplinarian for Major League Baseball, and is bring that discipline to Washington. Look at how that embarrassing Tomo Ohka situation turned out - a starting pitcher showed up his manager because he was struggling on the mound, and Frank wasn't going to have any of that. As a result, Bowden makes a great trade to get Junior Spivey from the Brewers, a great team player that can hit the ball well and play second while Jose Vidro recouperates from his injury. Folks that say Frank is abrasive to foreign players or rookies just don't understand baseball. Managers have to be tough in order to win, and if players can't handle a manager's toughness, then they need to leave. That's why Tomo Ohka is in Milwaukee.
Robinson and General Manger Jim Bowden have put together a great squad filled with veteran leadership and gutsy players like Vinny Castilla and Christian Guzman. Even though Guzman's having a tough time at the plate, he's helping his team with with his great defense and his veteran leadership. Jim Bowden knew Guzman would bring these things from Minnesota with him to Washington. That's why he signed Guzman, and Vinny Castilla, too. Bowden made a comment earlier this week, talking about how he doesn't concern himself with stats too much when deciding what players he wants on his team. He just wants guys that put wins on the board, which I think is the best way to make a great baseball team. If you put together a team full of winners, you're going to win. You don't need to know what stats are to know that makes sense.
MONEYBALL IS CHEAP
Meanwhile, there's the Oakland A's. For three or four years, Billy Beane's A's played over their head, making it into the playoffs only to lose to better teams. Players like Jason Giambi, Johnny Damon, Keith Foulke, and Miguel Tejada carried those teams on their backs, only to leave town because Billy Beane wasn't willing to pay these players what they're worth. In Oakland, it seems that Billy's ego means more than fielding a World Series-caliber team, and this year is the best example of that. Prior to the season starting, Billy Beane traded away his two best starters, Tim Hudson and Mark Mulder. It's one thing to let players walk away, but to actually get rid of great players on purpose makes no sense at all. The Oakland A's success was a result of their pitching - Hudson, Mulder, and new ace Barry Zito were Cy Young caliber pitchers, keeping a low-scoring A's team in all those walk-filled games. Now, though, Billy Beane wants to prove to the world that Moneyball can work, and you don't need good pitchers to win. That just doesn't make any sense.
This sort of behavior is why I won't bother reading his book. When a coach or a manager puts himself before his players, that team is going to fail, and you can see what's happening to the A's this year. Eric Chavez and Jason Kendall are both struggling. Young pitchers like Danny Haren and Joe Blanton are failing to get major league hitters out. They can't hit, they can't pitch, and they can't field. All they do is walk, and that's only going to upset fans and lose you ballgames. Players like Giambi and Tejada knew there was more to baseball than just getting on base. That's why they hit so many homeruns. But, now, with young players like Bobby Crosby and Nick Swisher buying into the Moneyball brainwashing, the Oakland A's can barely string two hits together. Even if they still had Tim Hudson and Mark Mulder, the A's would be struggling to score runs and win ballgames. The fact that the A's, along with other Moneyball teams like Toronto and the Dodgers and Boston, are struggling means that baseball has had enough of Moneyball, and it's time to let real teams like the Washington Senators have a chance at the playoffs.