Reporting From the Gammo Quadrant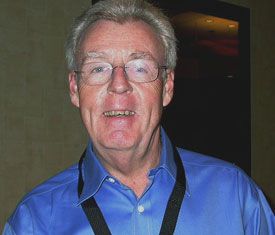 Folks, listen, Peter Gammons here. This Web log is really just, it's a great opportunity for us at Baseball Tonight to reach out to you, the fans, of baseball. I've broken a lot of stories in my Hall of Fame career and I promise to save some scoops for you readers out here in the blogosphere. But right now I want to share some thoughts about Alex Rodriguez' s 10-RBI performance the other night at the Toilet, er, Stadium.
"We could be looking at the beginning of a new era for A-Rod in pinstripes," said one AL East general manager on Wednesday morning, "But the thing you have to wonder about last night is, I mean, God, aren't they better off if he just continues to suck? It's better for the tabloids, it's better for Jeter because he gets to play the savior, and Steinbrenner gets to put out statements. A-Rod playing well could really ruin their vibe. " Right. Okay.
There are also questions about whether the whirling vortex surrounding A-Rod's ego could create a centrifugal force that has a dampening effect on Randy Johnson's velocity. Johnson is already well off his usual 90-95 mph cruising speed and giving up an uncharacteristic number of home-run balls. "There doesn't seem to be any doubt that there are problems there," said one senior scout who has followed Johnson since the Big Unit was being used as an industrial pipecleaner by Montreal factory owners in the offseason. "But Randy is Randy, and he'll put the pieces together."
Speaking of putting the pieces together, is there any possibility that we can finally get Harold to learn how to play those bass licks from "Evenflow" for next year's Hot Stove Cool Music? We gotta spare him the shame of being bailed out by Evan Dando again. It's about soul, Harold, but it's also about strong family roots.